If you are trying to build muscle, this bodyweight workout for teens can help you burn some body fat, build some muscle, and improve your overall health. Building muscle as a teen can be hard due to lack of gym equipment, no way to get a consistent ride to the gym, or you may not have enough money for a gym membership.
Fortunately, there are exercises you can do at home to build lean muscle and burn some body fat without any weights.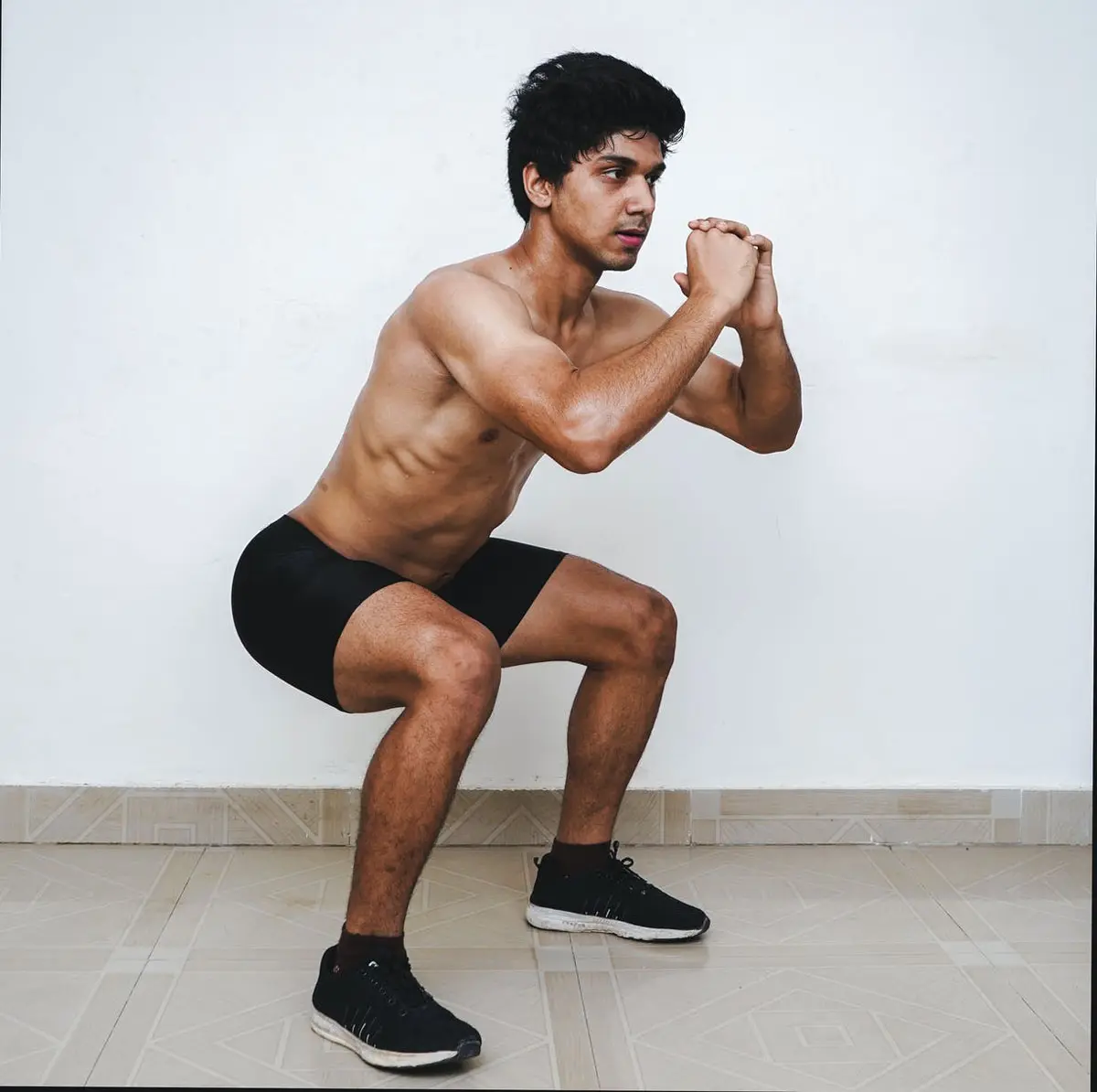 If you can get your hands on some dumbbells, the added resistance can improve your gains.
Protip: Grab some plastic grocery bags or fill your backpack full of bottled waters for weight. A 16.9 ounce bottle of water is around 1 pound. A couple of cases and some creativity and you have yourself a decent cheap home gym.
Full Body Bodyweight Workout for Teens
The CDC recommends children aged 6 to 17 years to perform 60 minutes or more of moderate-to-vigorous intensity physical activity each day. Along with your 60 minutes each day, the CDC recommends 3 days of activities that build muscle, and 3 days of activities that strengthen bones.
In short, you should get 60 minutes of running, jumping, playing, jogging, shooting hoops, playing a sport, or otherwise sweaty activities every day and three days a week of climbing, doing pushups, bodyweight exercises, and other strength-focused activities.
This bodyweight workout is designed to be used daily — alternate between Workout A and Workout B. Take a day off if you need to or if you plan on getting some other form of exercise in.
Consistency is key, so find a schedule that you can hold yourself to.
| Exercise | Sets | Reps |
| --- | --- | --- |
| Push Ups | 4 | 20 |
| Bodyweight Squats | 4 | 20 |
| Pushup Position Planks | 3 | As Long As Possible |
| Sit Ups | 4 | 20 |
| Mountain Climbers | 4 | 20 |
| Jumping Jacks | 3 | 30 |
| Exercise | Sets | Reps |
| --- | --- | --- |
| Burpees | 2 | 10 |
| Dips | 4 | 20 |
| Elevated Pike Pushups | 3 | 20 |
| Side Planks | 3 | As Long As Possible |
| Russian Twists | 4 | 20 |
| Pull Ups | 3 | As Many As Possible |
Workout Tips
If you're willing to use objects as dumbbells, you can substitute the elevated pike pushups for traditional exercises like front and side lateral raises.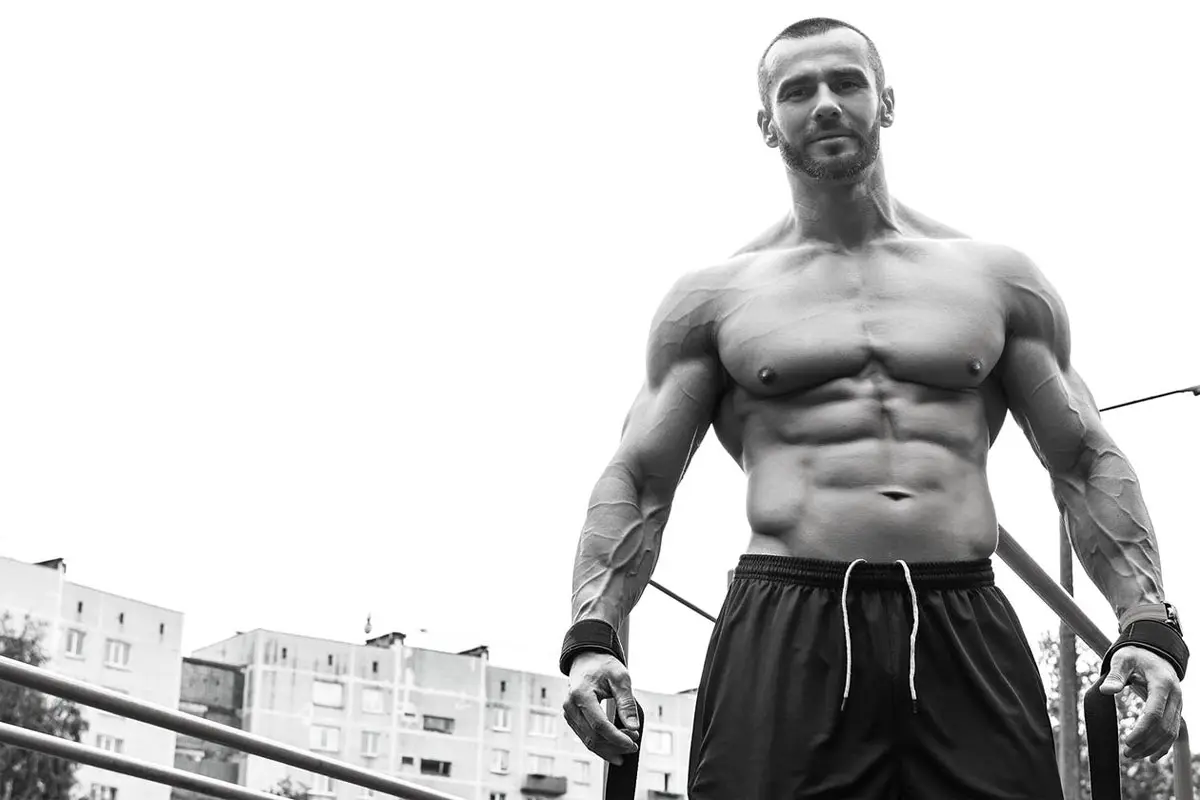 Exercises Using Objects as Dumbbells
Overhead press
Arnold Press
Skull Crushers
One Arm Tricep Extensions
Curls
Hammer Curls
One Arm Bent Over Rows
Shrugs
Goblet Squats
Pull Ups – This is a great exercise to build a solid back and nice biceps. Save up some money and get yourself a decent pull up bar. You'll be able to train in a doorway and remove the pull up bar without any damage to the door frame.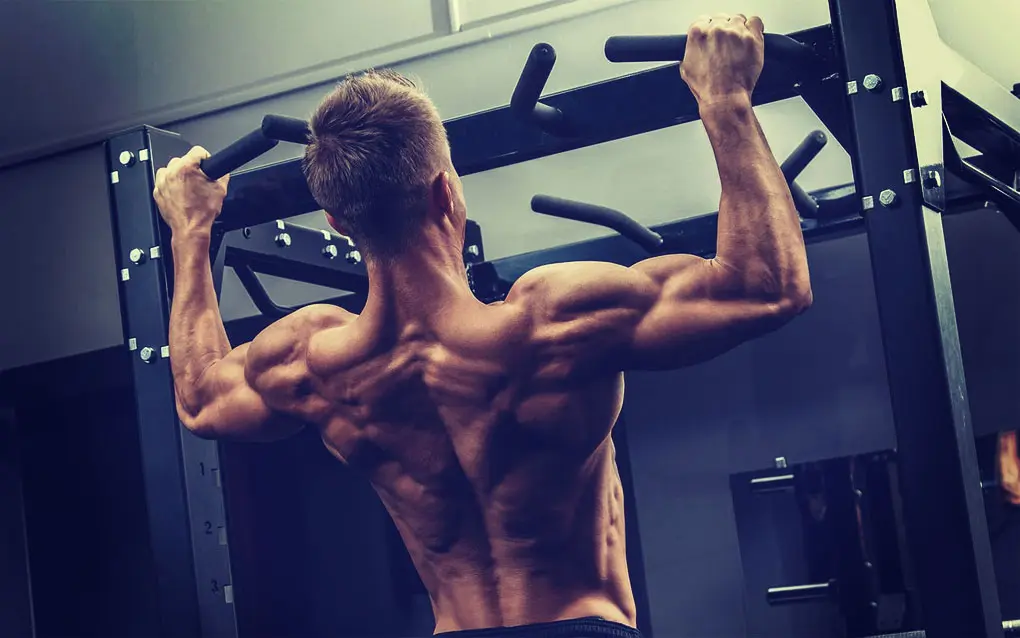 Nutrition
It can be hard to control everything that you eat. You don't always have the choice of eating home cooked meals full of fresh vegetables and lean protein.
Do your best to eat all of the vegetables, fruit, and whole foods you can. Instead of eating a drumstick ice cream cone, grab a couple of apples and a salad. You'll feel fuller longer and replenish vital nutrients your body needs.
Weigh yourself around the same time on the same day each week and log your food.
You'll be able to control your bodyweight, build muscle, and get healthier. After a few weeks, you'll know exactly how many calories you need to eat to maintain your weight. If you need to lose weight, eat 300 fewer calories per day. If you want to build muscle, eat 300 extra calories per day.
Be consistent, push yourself, and strive to do better every workout.