A home gym… possibly every meathead's dream, right? Literal tons of weight, bars everywhere, chalk flying and music making your ears bleed.. that's the dream for me at least.
If you're wondering why this is revisited, you may want to check out the 3 posts I've made about me trying to build a home gym for myself.
Check em out here:
Long story short, I'm back in Indiana (have been for a while) and I'm debating on whether or not to build a home gym again. I didn't get my equipment sold before I left so I still have like 300 something pounds of weight and a cheap bar… plus a few pieces which I'll get into here soon.
So if you have kept up on any of the social media, you may have seen that I started a new e-commerce store called Strength Junkies and I sell wares from Troy Barbell and BodyCraft. This means not only will I be able to help others build their home and commercial gyms, but I also get to use the same equipment I'm selling… which is more than what a lot of people can say.
Right now the store is still somewhat under construction. It's live but needs a bit of work. Working with freight shipping charges has held me back and cost me a little money so far.
Why the home gym again?
I'm back at the house I moved from a while ago and I have a very limited space to work with. I haven't measured out the dimensions but it's going to be hard to get a good spot where the bar doesn't hit anything.
I'm fed up with box gyms, their cost, the clientele that has been drawn, and just the general bullshit that most gyms have that I am tired of.
So my new goal is to build a compact yet versatile home gym that will give me a good bang for my buck and let me train as much as possible.
So far here are the list of parts I am thinking about getting:
Adjustable and sturdy bench
Bars – EZ Curl, Power bar, an extra bar for other stuffs
Power rack – either a full or half rack that can be used for bench and squat
Face savers if I don't get a full rack or one with catches.
Some form of dumbbells – adjustable will probably be used since I don't have room for a rack of dumbbells.
Cardio equipment – since I have messed up ankle and bad feet and I'm fat I'm going to probably get an upright bike (think spinning class)
Plenty of plates
Bumper plates for deadlifts – a couple of 45lb plates will suffice.
Bands
A floor
What do you have already?
So like I said I have purchased a few things from Troy Barbell so I can see how the process works and ensure that I can give you the best customer service possible.
Behold my new pride and joy: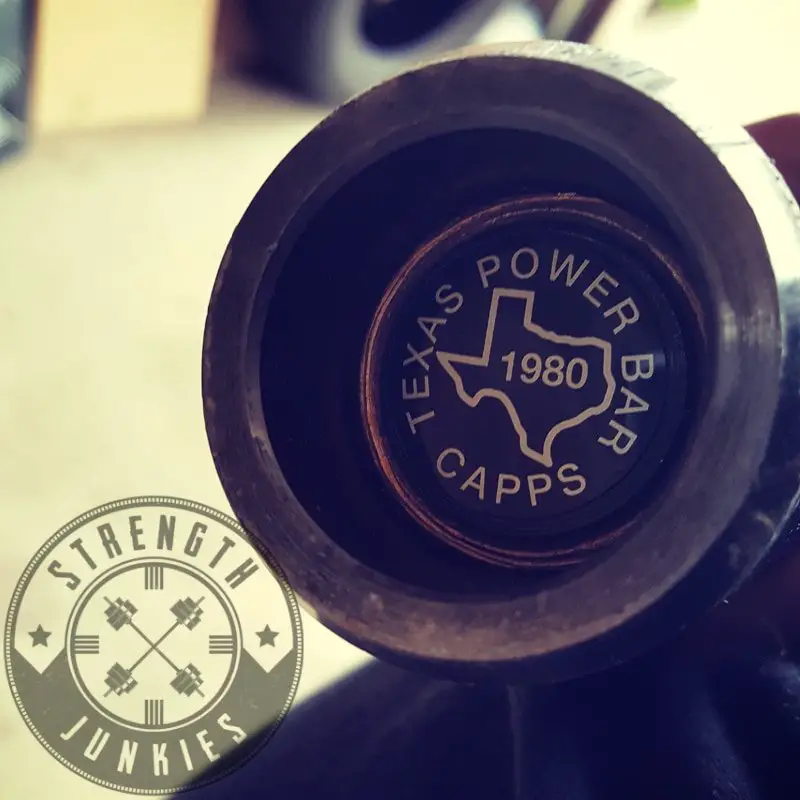 I went ahead and bought a Texas power bar while I could. Troy has come out with a bar to rival this bar and I will probably sell this bar and try out the new one.
Note: If anyone here wants to buy a Texas Power Bar for a special price of $350 dollars shipped, shoot me an email at jeremy@strengthjunkies.com and let me know you read this article to get this special pricing. The general lead time is 1-3 days to process and it's pretty quick shipping (2-4 days usually).
I work day and night so don't be afraid to send an email whenever you see this.
List of parts I already have:
Texas power bar
EZ curl bar
Some adjustable dumbbells
Enough plates to start
Extra bar
I need to get out and measure exactly what I have to work with so I can start pricing and saving up for the rest of the equipment.
Conclusion
I'm back home and I'm looking to actually build and use my home gym. I am way out of shape and I haven't lifted in a while so I'm itching to get back into it and really hit the ground running.
I have a lot of equipment to get before I can get full workouts in like I would like but I may start before and build a floor.
I run an e-commerce store called Strength Junkies and right now I carry Troy Barbell and BodyCraft equipment and I am looking to start creating my own products soon. If you are looking to build a home gym or if you run a gym and are looking for some new equipment, feel free to contact me and let's make some magic happen.
This will be a somewhat regular article series, I won't bore you with dumb stuff but when I get new equipment or get things set up I will write a short article.