Part 2 of my adventures with building a home gym took longer to get around to writing than I had hoped.
I try to tell people to enjoy life and don't take all of this training so serious that you are neurotic and develop orthorexic behaviors; it's not healthy.
Going to the gym and busting your ass, eating right, and being badass are the things you have to focus on.
If you are worried that doing some activity like hiking is going to ruin your gains, you are going at everything in the wrong way.
Anyways, there has been a benefit car show that was coming up on October 4th I had been working hard to get everything ready for.
Most of you don't know but I do audio competition and demos (pics and vids will follow), I also have an audio brand I'm trying to start as well.
This is the prime example of how you shouldn't let the gym rule every aspect of your life; I have been there and all it did was ruin a lot of fun I could have had.
Long story short, my AC compressor locked up on me and broke my serpentine belt about 15 minutes after my install was done on Oct 3rd at night, keeping me from getting my car in the show.
I was devastated, I worked so hard on this and wasn't able to show anyone.
I have working knowledge of car audio, can build for numbers or for demos and this was another install that was all go and not so much show.
I haven't finished putting things back in, routing wires where I want them to go, etc.. but I'm happy the way it turned out.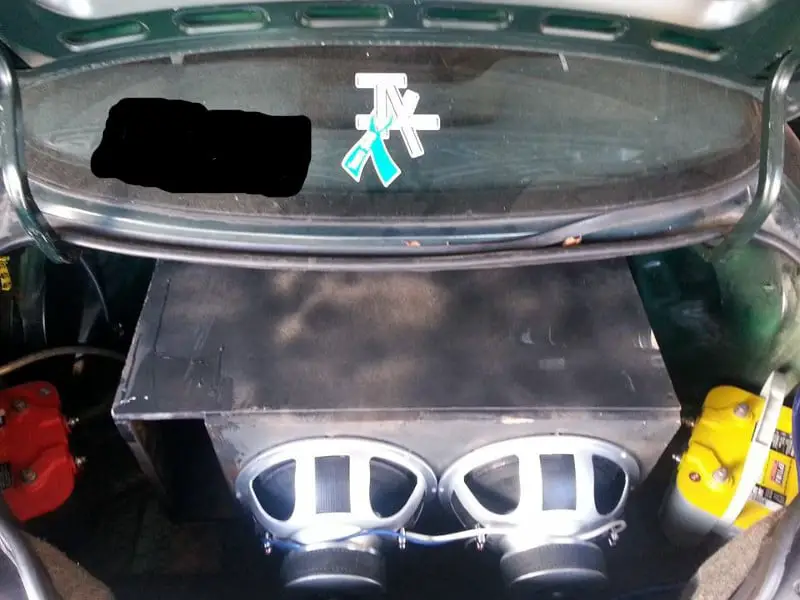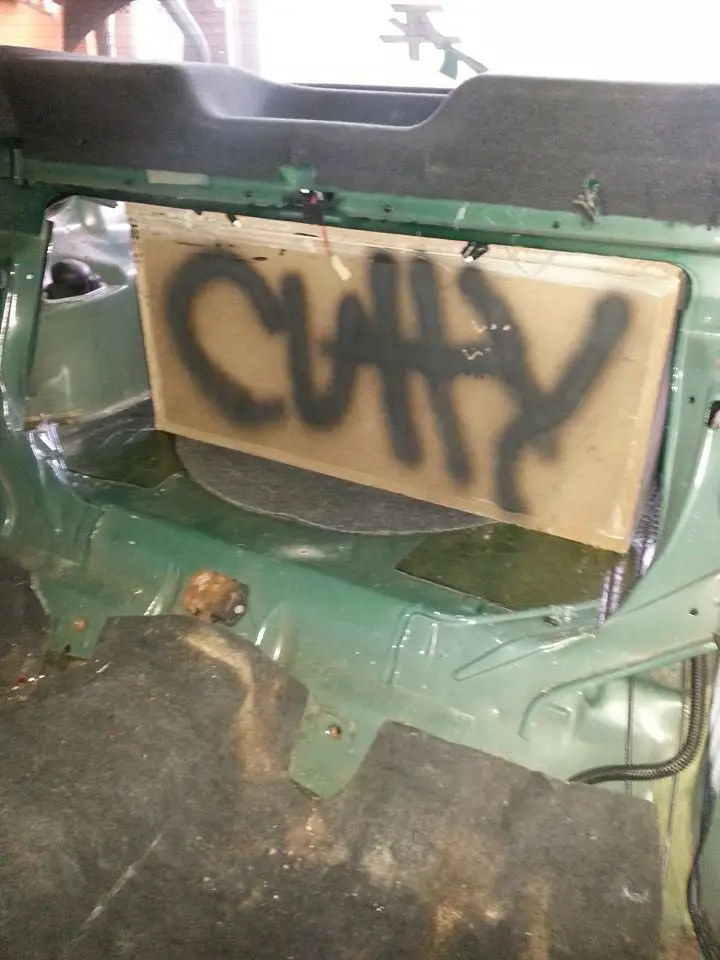 She's big, loud, and ugly (pretty much like me) and here's a video of her playing. This is a budget build. I have about 1200 in the system AND car.. she's mean. She's not 100% tuned and I still have to fix a couple of things but:
What about the home gym…
Okay enough about what I was doing.
I have things planned out and what I need to get; some things I don't have prices for though.
Plates
There are many places to get plates from and prices vary so I am going to keep on the lookout.
I will tell you I'm going to go with a good name brand such as York, Troy, or Ivanko.
I'm open to any brand to start.. but the cheaper brands are not always scaled out correctly.
I am going to purchase 2 bumper plates which will cost about $80 and up depending which brand and where I get them from.
Bars
Like I said in my home gym chronicles part 1, I bought a cheap set of weights and plates that work for now.
Although I haven't been training much since I don't have actual equipment, I've used this time to heal my small injuries and get my head straight for the gym of my dreams.
I still plan on buying the Jesup bar first and using it as my utility bar; it holds up to 1500 pounds so I won't bend or break it.
Once I get all of my other main equipment purchased, I will go ahead and buy the Texas deadlift bar I've wanted ever since I put my hands on one.
They cost around $400, so it's a huge investment but so worth it.
Power Rack
Since I'm going to be training alone, I am going to use a power rack so I can bench without the need for spotters.
I've seen my buddy have over 800 pounds on this rack and it held sturdy, so I know it's quality.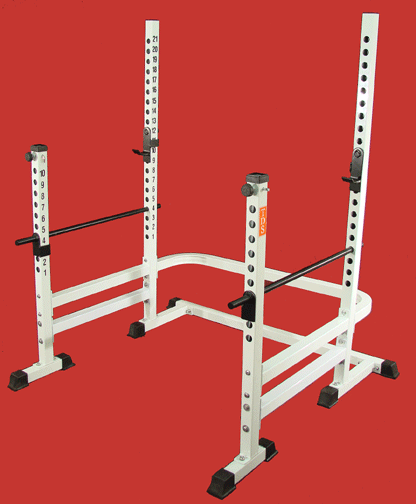 Price: $329
I haven't called yet to see how much freight will be on it but I intend on buying this unless one of similar quality comes along at a cheaper cost.
Bench
Since I'm benching inside a power rack I just need a good adjustable bench. I fully intend on using it for dumbbell bench press and other dumbbell movements, so something that's sturdy is a must.
I can go to Dicks Sporting Goods and get one of their benches that will likely break quickly… Or I could get this:
Price: $249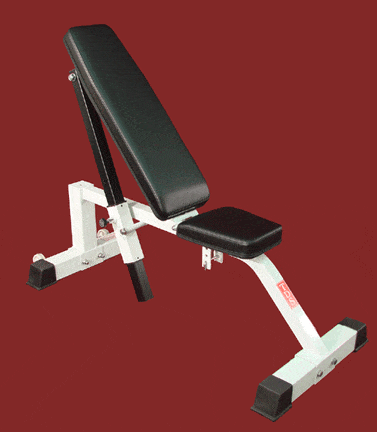 I'm fairly certain I'm going to buy this one, it's tried and true and is good for up to 1000 pounds.
Dumbbells
For dumbbells I've had to ask a few people to get some good ideas.
Many have mentioned that the regular screw lock dumbbells are fine, which I can pick those up anywhere.
One person told me about these gems I think I'm going to pick up and try out myself though:
Their site looks shady at best, but is a reputable and good business.
I may talk to them to see if I can help them with a site for a set of handles.
A buddy suggested these and I'm sold.
They are untreated, which means I need to paint them or every once in a while wipe them down with some oil kind of like you do a gun.
They will rust in a damp environment and if I do get these, I will make a how-to video on maintaining these bad boys.
Conclusion
For the most part, I have everything planned and working to make the extra cash to buy it all.
Some quick math shows that it'll take about $802 plus shipping for the rack, bench, Jesup bar, and dumbbells.
I only have a little over 300 pounds which isn't a lot, but for lifts I need to work on, it'll be great.
Add in some bumper plates, more 45s, and some dumbbell plates, and I'll have a full gym for me.
Some time next year I'll buy the deadlift bar and I can't wait to see what the end of next year brings.
Until next time, stay strong.