A few days ago a friend shared an article on Facebook that wasn't even directed to me, but when I saw the title I stopped what I was doing.
"New York Attorney General Targets Supplements at Major Retailers"
If you haven't heard, there was some amino spiking cases that are going on with other supplement companies and I just had to check it out.
So here's the condensed version:
NY State attorney general's office is accusing four major retailers that they are selling "fraudulent and potentially dangerous herbal supplements."
There have been tests made on top-selling store brands of herbal supplements from GNC, Target, Walgreens, and Walmart and that 4/5 of the products tested did not contain ANY of the herbs on their labels.
Four out of five products tested did not contain ANY of the herbs on their labels
80% of the damn supplements tested don't contain any of the ingredient that it says it is.
Are you serious?
What's worse are these assholes are putting nothing more than cheap fillers like powdered rice, asparagus, house plants, and other potentially dangerous substances into these bottles.
What did these supplements contain?
Walgreens
The store brand of Ginseng pills tout physical "endurance and vitality" contained nothing more than freaking powdered garlic and rice.
Walmart
Authorities claim that its Ginkgo Biloba contained little more than powdered radish, houseplants, and wheat… despite the claim on the bottle saying it was wheat and gluten-free.
Target
Three out of the Six supplements at Target – ginkgo biloba, St. John's wort, and velerian root all tested negative for the ingredients on their labels. They did contain powdered rice, beans, peas, and wild carrots.
GNC
The agency said they found that the pills here used unlisted ingredients as fillers such as powdered legumes, the class of plants that includes peanuts and soybeans. This means that anyone with peanut allergies could be put into danger!
Mislabling, contamination, and false advertising are illegal" – Eric T. Schneiderman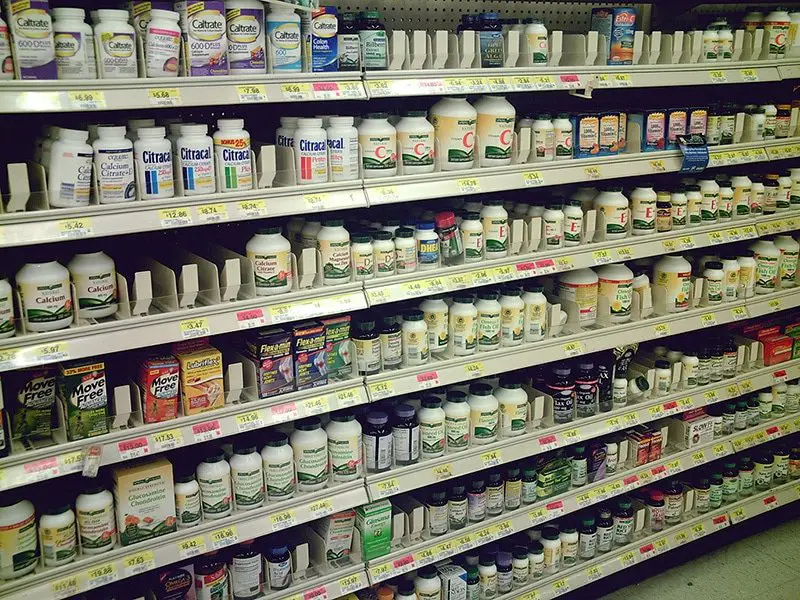 What's going to happen?
Cease-and-desist letters have been sent out and the companies have responded in the most laughable ways.
Walgreens said it would remove its products from its shelves nationwide, even though only NY State demanded it. – I am happy to see that someone is taking the initiative to fix this.
Walmart said it would "reach out to the suppliers of its supplements and take appropriate action." I have a feeling they will find some loophole to use.
GNC said that the company will cooperate with the attorney general "in all appropriate ways" but it stood behind the quality and products of its store brand supplements.
Target did not respond.
In 1994 a federal law made supplements exempt from the FDA's strict approval process which requires reviews of a product's safety and effectiveness before it goes to market. This means that if you label your product a supplement, you can basically sell it without any questions.
This system works off of the honor code and it's simply not working.
Amino spiking lawsuits, complete mislabeling and false advertising, and an honor code system that is open to exploitation is giving the supplement industry a bad rap.
We've long complained about the quality of some of these supplements and just chalked it up to "not working for me" but I think there's more to it than that.
Finally there are lawsuits being handed out to companies that are bold face lying about ingredients and making a fortune off of us.
Check out the full article that includes the cease-and-desist letter as well as more information here.
Leave your thoughts and concerns below.