Dr. Dawn Cadwallader is a licensed Chiropractor. She also has a State of Wisconsin Certificate in Nutritional Counseling, and has competed in powerlifting, figure and bikini.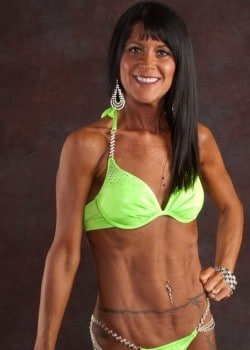 Dr. Dawn Cadwallader's Stats
Name: Dr. Dawn Cadwallader
Location: Sun Prairie, WI
Competition: Figure, Bikini, Powerlifting
Powerlifting: UPA, 4 National Records
Website: Click Here
Facebook: Click Here
E-Mail: Click Here.
[spacer height="20px"]
About Dr. Dawn Cadwallader
Dr. Dawn Cadwallader has been a licensed and board certified Chiropractor since 1997. She also has a State of Wisconsin Certificate in Nutritional Counseling. She successfully freed people from pain and suffering in her Johnson City, TN, clinic for 11 years and has been doing so in Sun Prairie, WI, for the past 5 years. She is a professional who is committed to promoting the health and well-being of others. One of the most gratifying parts of her career comes from giving individuals the help they need in order to achieve their highest potential.
She has been competing in both Figure and Bikini Competitions since 2012 and Powerlifting since 2013. She holds 4 National UPA Powerlifting records.
Her writing is designed to help others not only through struggles they might face with their own diets and fitness, but to encourage individuals to seek fitness in a way that works for them with no judgment. Through her own personal experience and struggles, and with her expertise in nutrition, her goal is to guide others to reach their own personal desired fitness level.