BIG written by Jonathan Byrd is a straight forward 12 week program proven to add weight to the bar. It works off of basic linear periodization along with hitting your weaknesses. This book delivers quality material for a great price.
Price: $19.99
Where to Buy: BIG Workout Plan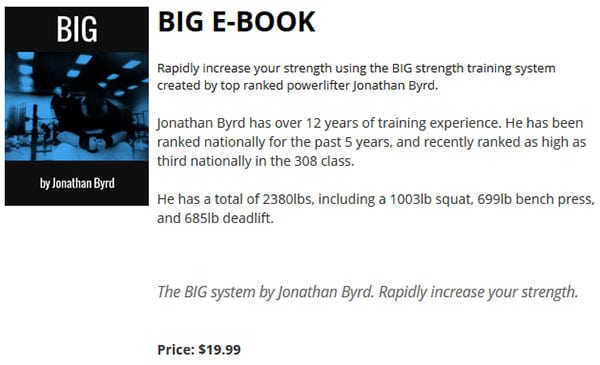 As you see, Jonathan has put his time in under the bar and is not going to blow you a bunch of smoke. He's learned a lot over the years and continues to educate himself and wants to share his knowledge with you. Buy the book, work hard, and you won't be discouraged with your results.
 Conclusion
This book works and has given many people increased totals. If you follow this book, you will see results.
Overall I give this a 5/5.
If you have any comments or questions, feel free to leave them below!