CT Fletcher, dubbed "the strongest man you never heard of" started lifting weights at the age of 22. He's originally from Little Rock, Arkansas but has been in Southern California for 50 years.
Powerlifter turned bodybuilder, CT is a 6 time world champion; 3 time drug tested world bench champion and 3 time world strict curl champion. He's a top over-50 competitor in bodybuilding and strives to be the undisputed number one champion.
CT feels his greatest accomplishment is his 705lb shirtless bench press attempt at the baddest bench press in America contest because he did it drug free against the best powerlifters in the world. His motivation comes from his mother for all of her support and his cousin for being such a badass. Fletcher touts a 705lb bench press in the gym, 650lb bench press at competition, a 725 pound squat, and more muscle than you can shake a stick at.
CT describes the Penitentiary Style Workout as not worrying about set and rep numbers, but putting the most focus and energy into every last rep. Give it all you have and act like it's the last rep you will ever complete. Penitentiary Style form is admittedly not going to satisfy the form sticklers and some may wave a bullcrap flag, but they are some of the biggest guys you will ever see.
Half of CT's workout still consists of a powerlifter training model to increase strength. Couple that with bodybuilding parameters and you have an amazing physique that is extremely strong. He said he has no intentions to compete again; he has accomplished everything he has set out to do.
Supplements that Fletcher suggests: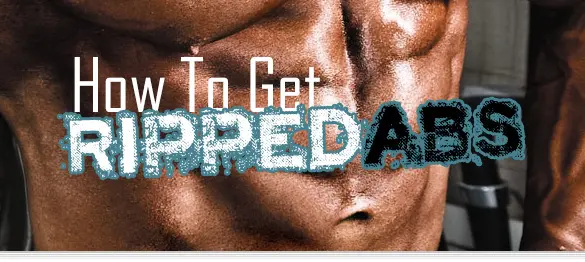 A sample arm workout would include:
5 to 6 sets of a minimum of 10 reps
Single Arm Dumbbell Preacher Curls
EZ Bar Preacher Curls
Incline Bench Hammer Curls
Concentration or Cable Curls
Other exercises that CT Fletcher uses:
Shoulders
Seated Dumbbell Overhead Press
Standing Barbell Lateral Raise
Seated Smith Overhead Press
Chest
Flat Barbell Bench
Flat Dumbbell Bench
Flat Barbell Pyramid Bench
Smith Bench
Incline Barbell Bench
Pushups
Biceps
Incline Bench Hammer Curls
Dumbbell Preacher Curls
EZ Curl Bar Preacher Curls
Barbell Preacher Curls
Straight Bar Cable Curls
Concentration Curls
Triceps
W Bar Tricep Extensions
Straight Bar Tricep Extensions
Back
Dumbbell Rows
Lying Machine Rows
Deadlifts
Lat Pulldowns
T-Bar Rows
Pullups
Legs
Squats
Hack Squats
Box Squat
Leg Press
Check out this article for a workout routine.
Be sure to like us on Facebook for updates.
If you have any comments or questions, feel free to leave a message below!